Montana and Oregon Truck Accident Lawyers
Discuss Your Potential 18-Wheeler or Big-Rig Accident Case Today
Have you been injured in a truck accident? Do not rely on insurance companies to help you recover the compensation you deserve. Let our experienced truck accident attorneys help you receive full, fair and prompt compensation. At Bliven Law Firm, P.C., our semi-truck lawyers work hard to ensure the best possible outcomes for our clients.
---
To schedule a free case evaluation with our Montana and Oregon truck accident lawyers call (406) 625-0100 or submit an online form.
---
How Our Truck Accident Lawyers Can Help You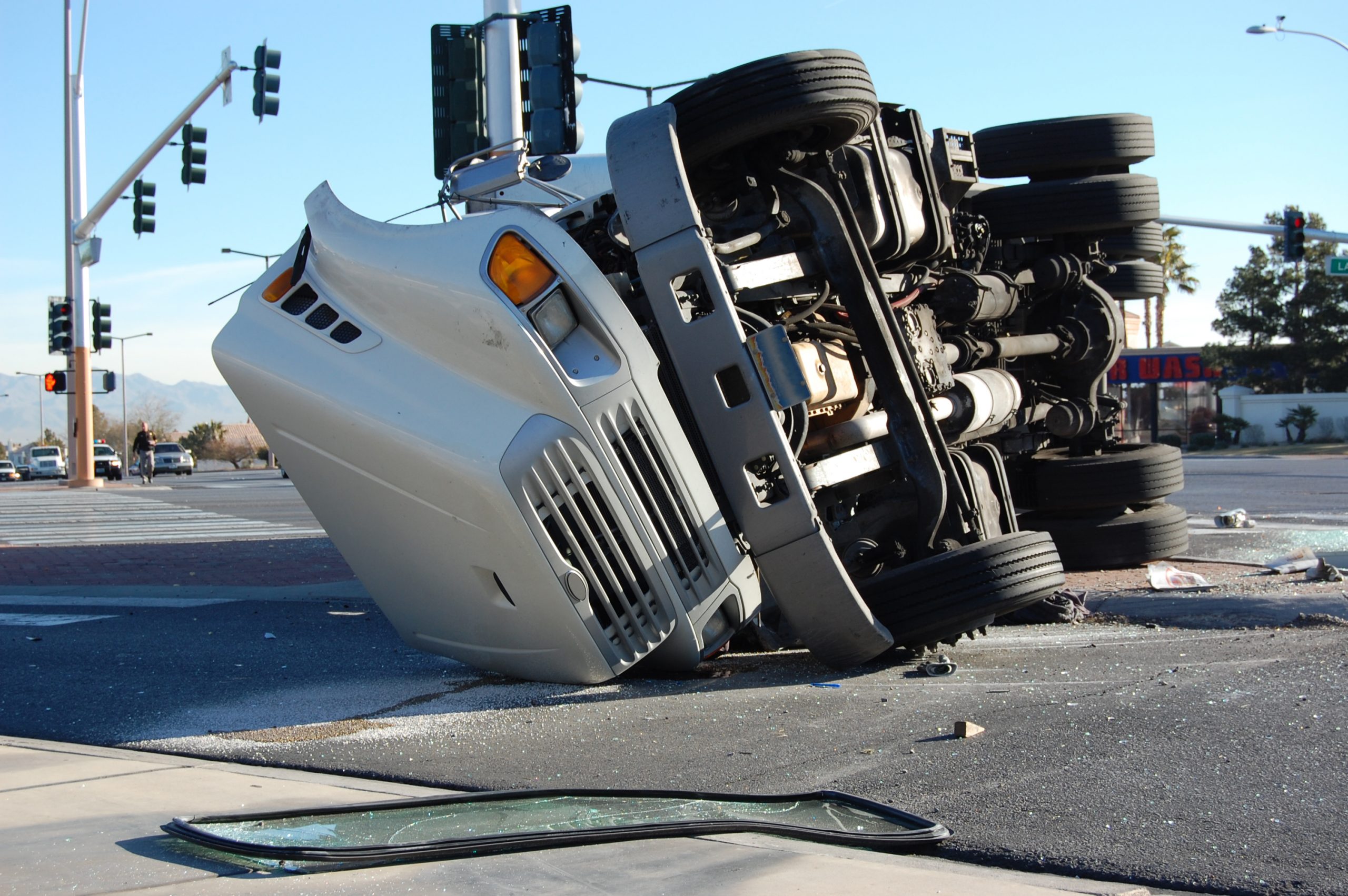 After a trucking accident in Montana and Oregon, Bliven Law Firm, P.C. can fight aggressively for you and your family. Truck accident cases are complex and require a law firm with both experience and resources necessary to win. We dedicate ourselves to our clients from the start and offer personalized and compassionate legal guidance every step of the way.
From gathering evidence to interviewing eyewitnesses, we know what it takes to win your case. Through meticulous investigation and preparation, we can identify all negligent parties so our clients can seek justice.
Have you or a loved one suffered serious injuries due to a commercial truck accident? Our truck accident attorneys can review your case and help you understand your best legal options. Contact our firm to schedule a free case evaluation.
The Devastating Impact of Trucking Accidents
Truck accidents are life-changing and catastrophic accidents. These accidents cause devastating injuries that often take months and years to recover. When trying to overcome truck accident injuries it is often common to undergo the following:
Multiple surgical treatments
Long-term care
Rehabilitation
As such, after a truck accident, medical bills and expenses begin to pile up. These extraordinary expenses can burden already struggling families during a very vulnerable time.
To make matters worse, during recovery, insurance companies put pressure on accident survivors. The company's main goal is to settle these cases quickly. They may not have the survivor's best interest in mind.
When this happens, Montana and Oregon truck accident lawyers at Bliven Law Firm, P.C., can help. We know how to hold large trucking companies accountable, and we fight insurance companies aggressively for truck accident survivors.
Common Truck Accident Injuries
Truck accidents are often catastrophic, and these accidents often result in fatalities. According to the Insurance Institute for Highway Safety (IIHS), more than 4,000 people lost their lives due to trucking accidents in 2018. Sadly, 67 percent of all truck accident fatalities were passenger vehicle occupants.
If you are fortunate enough to survive a trucking accident, your injuries are likely severe. Injured trucking accident survivors suffer from a wide variety of life-threatening injuries, such as:
Traumatic burns
Serious fractures
Disfigurement and amputation
Internal organ damage
Common Causes of Trucking Accidents
After a trucking accident, there are often many different parties responsible for the crash. The truck driver, trucking company, shipping company and truck manufacturer may all share some of the liability. Fortunately, an experienced semi-truck accident lawyer will know how to get to the bottom of your trucking accident case. Your lawyer will help establish who is to blame so you can obtain the money you deserve.
As there are several entities that may be held liable, there are also many ways a truck accident is caused. The most common causes of truck accidents include:
Fatigued truck drivers
Driving under the influence of drugs or alcohol
Poor weather conditions
Speeding
Reckless or aggressive driving
Distracted driving
Poor truck maintenance
Improperly trained truck drivers
Improper loading of cargo
Truck defect
Trucking part malfunction
Contact Our Montana and Oregon Truck Accident Lawyers for Help
The Montana and Oregon personal injury attorneys at Bliven Law Firm, P.C., handle all types of trucking accidents in Kalispell, Columbia Falls, Whitefish, and Big Fork. We also serve clients in Flathead County, Glacier National Park, West Glacier and throughout the state of Montana. If you suffered an injury in a trucking accident, we can help. We know that you need someone on your side after a serious trucking accident. That is why we offer free initial consultations with our attorneys. Call us today and discover why so many Montana and Oregon accident survivors count on Bliven Law Firm, P.C.
---
Call us at (406) 625-0100 or fill out our confidential contact form.
---
Injured in a Truck Accident? You Deserve Fair Compensation
After a serious truck accident, accident survivors deserve compensation for their injuries, pain and suffering. They may need money to help pay for all injuries and medical care both now and in the future. At the Bliven Law Firm, P.C., our Montana and Oregon truck accident lawyers can help injured accident survivors get maximum compensation for economic and non-economic damages. These damages include:
Economic Damages
Medical expenses
Long-term care
Lost wages
Loss of future earnings
Non-economic Damages
PTSD
Anxiety
Depression
Pain and suffering
Unfortunately, insurance companies are not always willing to play fair with injured accident survivors. Insurers will look for any excuses to reduce the amount of money paid after accidents. As such, adjusters may try to pin some or all of the blame on injured accident survivors. They may even try to claim that injuries are not serious. That is why accident survivors need an experienced accident attorney fighting for them from the very start.
At Bliven Law Firm, P.C., we know how to win complex trucking accident cases for our clients. Our attorneys have the experience, knowledge and resources to go toe-to-toe with large insurance companies.